Personalisation
Everything I make is made to order.
Unless the leather is specified as a pre-finished hide (such as Horween etc.) in the listings, I offer a range of dye colours and thread colour options for your item. Please include your choices as a note when checking out.
From Left to Right:
Black, Mahoganny (Dark Burgundy), Walnut, Rustic Blend, English Tan, Aqua Green, Natural (Undyed waxed)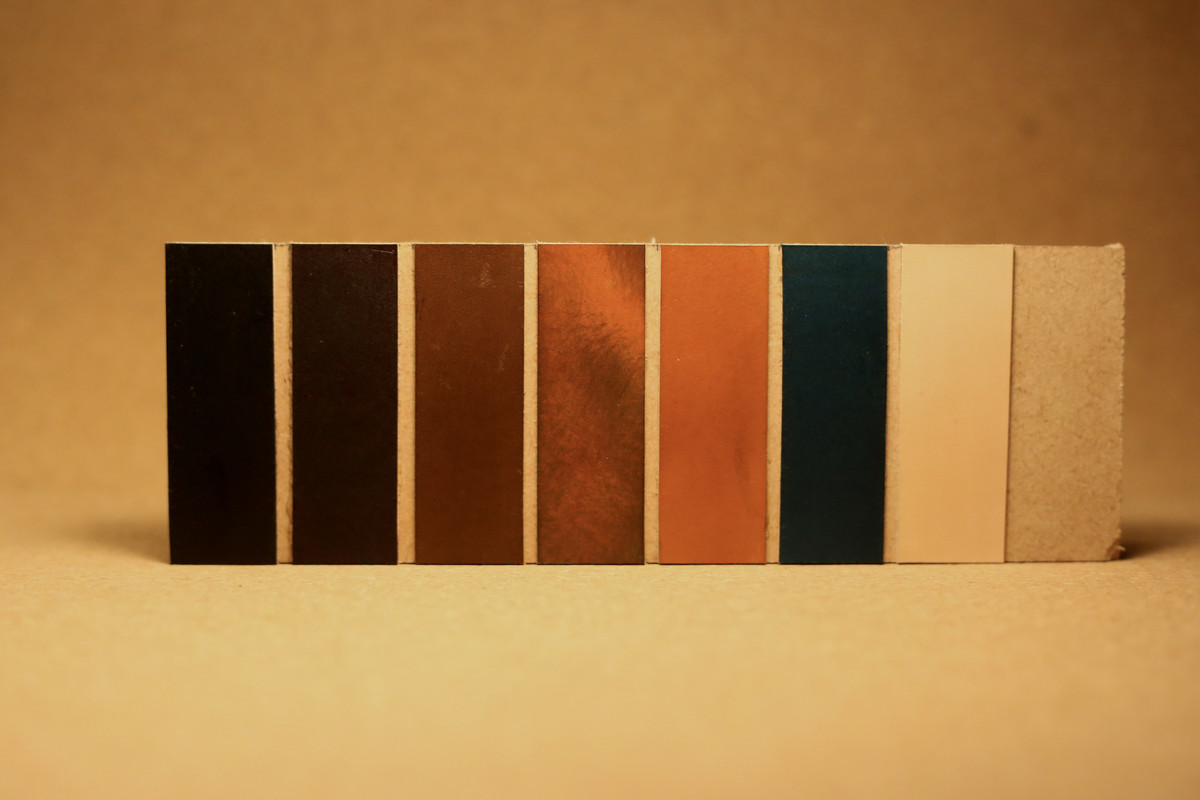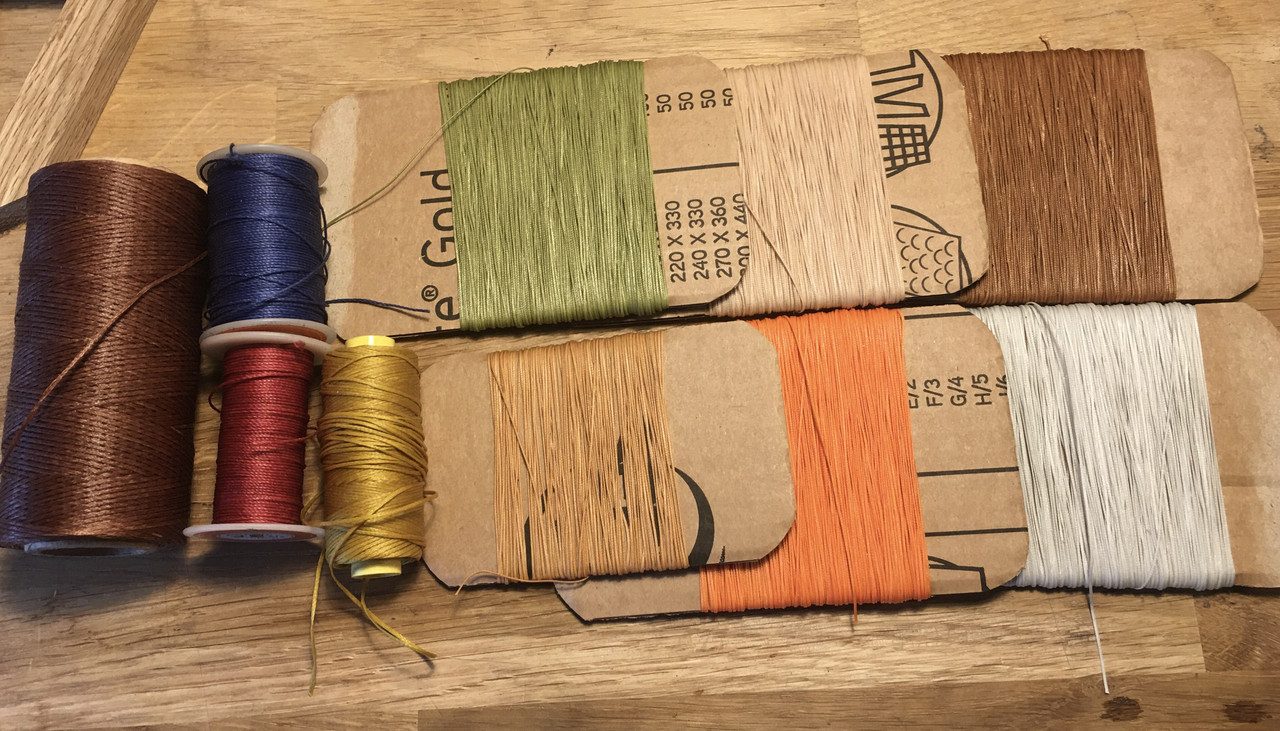 From Left to Right:

Burgundy, Royal Blue, Crimson Red, Vibrant Yellow, Olive Green, Light Tan, Cream, Orange, Dark Brown, White.
5mm Initials can be stamped in for free.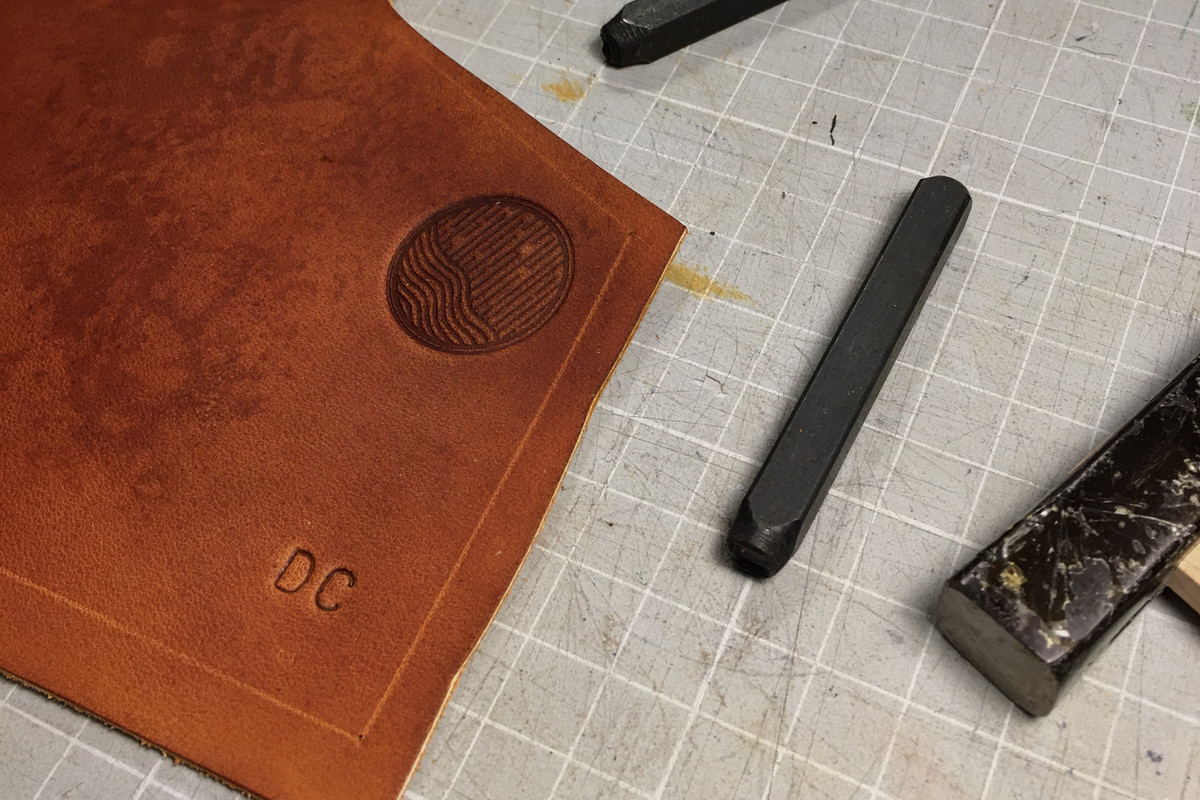 I also offer custom leather carving.
A design is indented into wet leather before cuts are made with a specialised 'swivel knife'.
Tiny textured tools are then tapped individually into the leather, before a two day long dyeing and colouring process to highlight the indentations.
Price varies dependent on design. Whilst I specialise in 'Sheridan' floral carvings, I can also do larger initials in whatever font you'd like, cartoons, logos or other images you may have in mind.
An example of my carving work can be seen here below. If carving's of interest, please send me a message through the site to discuss pricing.